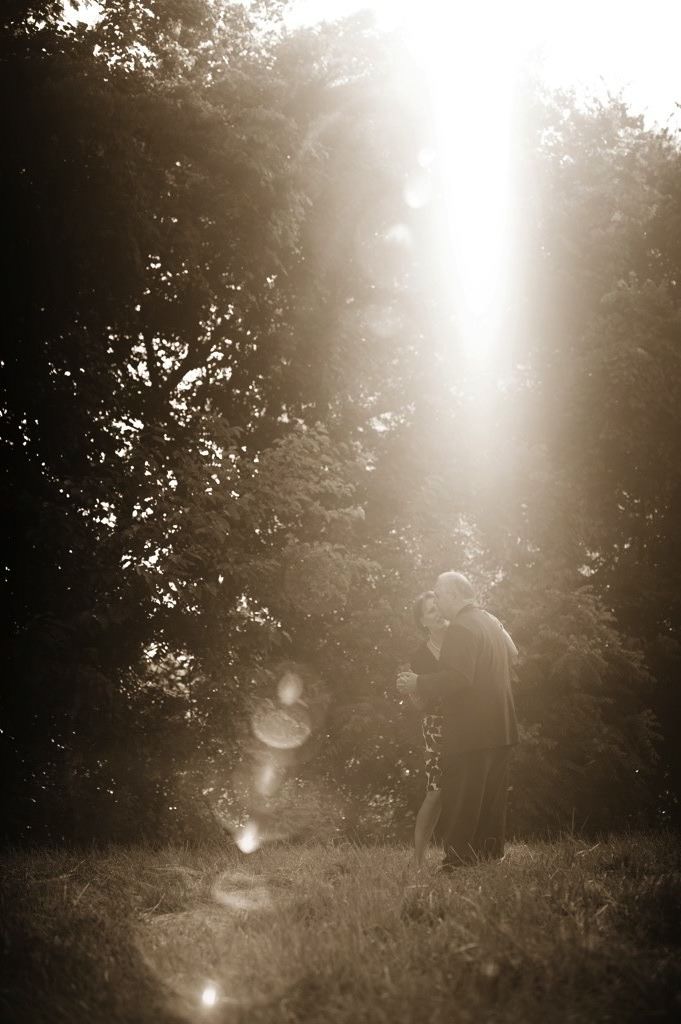 As so many of you know, I have been on a remarkable pilgrimage through a surprising illness and, I am thankful to now write, of increasing recovery. I pen this little epistle to let you know how genuinely grateful I am for each and all of you who have prayed for us. My wife and family and I have been deeply moved by the intercession of so many. As a result of this time, we have come to know the love and fellowship of the saints of God in such a greater way. Your cards, letters, e-mails, Facebook and Twitter messages, phone calls and especially the secret prayers that we may never know of, have all been used of God to draw us to Him and to show His presence and power.
David the Psalmist wrote, as the Temple was dedicated, "O LORD my God, I cried to you for help, and you have healed me" (Psalms 30.2).
Indeed, I am delighted to say, with David in Psalm 30, that I have enjoyed significant healing from the Lord during this unexpected season. Why it pleased Him to answer these prayers for mercy in this way is surely known only in the secret counsels of God Himself, and I can only wonder at His kind and mysterious providence. Yet, through it all, I hope I have learned some simple truths that help me as I seek to regain my new balance. Like King David, I want to use this time as a testimony to God's goodness. As he dedicated himself and the Temple to further service to God, I want to use this time to dedicate myself again to the ministry of preaching the unsearchable riches of Christ Jesus, and of shepherding my family, and our seminary, to building up the Body of Christ in our generation.
There is something else, though. I trust that I have learned, as Dietrich Bonhoeffer wrote, "to love God for God's sake." Was this what the Psalmist was confessing and at the same time crying out for when wrote Psalm 73.25-26?
"Whom have I in heaven but you? And there is nothing on earth that I desire besides you. My flesh and my heart may fail, but God is the strength of my heart and my portion forever" (Psalms 73.25-26).
Martyn Lloyd-Jones preached a sermon on this soul-stirring Scriptural cry and said,
"I know that… I can rest quietly and confidently in him. I know that I can say that, even though a day may come when I shall feel the foundations of life shaking beneath me, God will be a rock that will hold me. He cannot be moved; he cannot be shaken. He is the rock of ages, and wherever I am, and what ever may be happening, however my physical frame is behaving, and even when the things of earth are passing away, God the rock will sustain me and I shall never be moot. ' God is the rock, the strength, of my heart, and my portion forever.'"
Perhaps, in the days to come, I will be able to reflect more clearly, discover more prayerfully, and recount more helpfully what this time of illness really meant and share it for the sake of testimony and encouraging others. Internal messages to our RTS family will be forthcoming about my "ramp up" into my happy responsibilities. For now, however, I thank God that I am assured that, to quote Bonhoeffer again, for every believer, as for me,
"The past is comprised in the word forgiveness. The whole of the future is in safekeeping in the faithfulness of God. And the future of his whole life or merged into one in the presence of God."
Once more I learn that Almighty God, alone, is my portion forever and I would happily traverse those worst days of this illness to rediscover that sublime thought in the deepest part of my soul.
As we move patiently and wisely back into the ministry, we anticipate speaking to many of you personally.
May God bless you and keep you now and forever more. May His presence and power be yours this very day.
I write on behalf of my loving wife, who has cared for me so well and has shown me what it means to honor the Lord with our vows "in sickness and in health."
Yours Faithfully,
M.A.M.