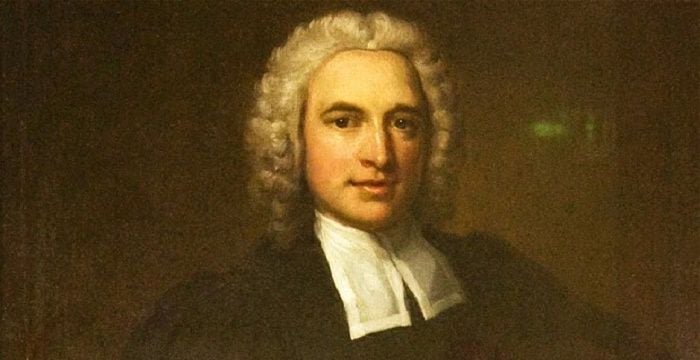 I commend daily devotions to all of you if not for this reason: there is a Word that stifles woe and unleashes wonder.
Wonder colors the grime and gray parts of the world with celestial light, a brilliant beam from Eden-past that speeds through the epochs, and arrives, dappled through the dreary forest of our exiled history, to reveal a path to home. 
My devotions (I follow the Daily Office: prayer, scripture, and reflection) led me to pause upon one remarkable text. As I am writing a commentary in Leviticus, for Christian Focus Publications, I was captured by the hymn for today: "O Thou Who Camest from Above." Charles Wesley composed the poetry from Leviticus, one of, I think, twenty-one hymns written from Leviticus. Often sung to the tune Hereford (composed by Charles Wesley's grandson, Samuel Sebastian Wesley), the sacred lyrical exposition begins:
O thou who camest from above the fire celestial to impart, kindle a flame of sacred love upon the altar of my heart.
The closing stanza ushers us into the glorious presence of Christ and the fulfillment of His salvation by grace in our lives:
Still, let me prove thy perfect will, my acts of faith and love repeat, till death, thy endless mercies seal, and make the sacrifice complete.
". . . make the sacrifice complete." There is more theology in that one line that in a book of some compositions. This is Wesley illumined, with a spirit on fire, from the vision of God in the liturgical text of Leviticus.
I listened to the hymn from several cathedral sites on YouTube. From Cambridge choirs to a Westminster Chapel recording on a Sunday morning in 1964, with Dr. David Lloyd Jones' voice heard in the singing, I found many examples of Wesley's hymn at work. However, I could find nothing more moving to me than the following: First, a boy's choir from Ghana, founded in 1876 by English Methodists; and, a gathering of Temple University students who presented this sacred music acapella in a live radio broadcast (WRTI). I share that experience here:
In both cases, the ethereal becomes real, the spirit takes on flesh, and the incarnation of Jesus Christ is a witness in a world at war with itself. If you will listen, if you believe, you will be healed, and even transported to a place of peace. That place, then, transforms your present. And this is how peace and unity mends a broken person, unites a divided marriage, heals a ravaged family, guides a confused community, and calms a nation in crisis. Oh, how we cry,
"O Thou who camest from above the fire celestial to impart, kindle a flame of sacred love upon the altar of my heart."