For the next several posts I will give some reflections on teaching in theological higher education. I begin with the inevitable "hot moment" (Harvard University Bok School of Education) that erupts in a class. How does one handle it? Do you put it out? Let it burn Do you ever start a fire in class? Well, that depends. Here is the first in a series of blogs on teaching in a seminary.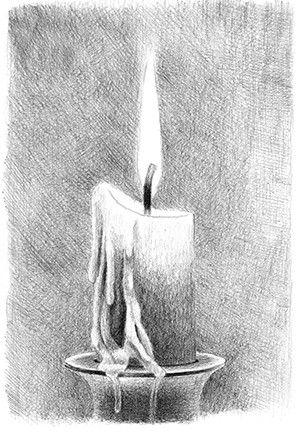 I was a barefoot Southern boy standing in an expansive field with a spectacular visage unfolding before me. No, I will never forget the sight of our field on fire. I am talking about a controlled burn of our cattle pasture. We burned that field about every other year. This age-old land management tool keeps the pasture clear of encroaching brush. The "prescribed burn," as it is appropriately named, also sends the ash and organic material into the earth. The result is a more productive acreage. Before the burn, we carefully set parameters, barriers, around the fire area to control the operation. The fire was, in a sense, a potentially destructive instrument, under our careful control, to bring about good. Ultimately, newly planted winter ryegrass seeds would grow into verdant fields feeding a healthy herd. Now, that is altogether different than when our neighbor, Virgil Thatcher, went deer hunting, drank it a bit too much brandy on New Year's Eve, dropped a lit kerosine lamp from his deer stand in a beechnut tree, and set the dad-burn forest on fire. That uncontrollable New Year's inferno raged mercilessly across our property line. Then, lickety-split, an indifferent Norther sent the raging fires on a devious mission of destruction. The rogue fire destroyed not only the crops we had planted but sacrificed the seeds we would need for the following year all to Virgil's folly.
I have seen such fires erupt in classrooms. "Hot moments" erupt either intentionally or unintentionally. These fiery incidents can be either a controlled burn that, potentially, brings about a course of study to cultivate critical thinking and reflection, that is, prepare for "deeper learning;" or an uncontrolled burn, consuming passion for learning, and any hope of a new season of recovery. The former fire brings eventual green. The latter leaves a trail of charcoal tinders, too hot to handle.
I believe that when "hot moments" come, the teacher, in good Socratic order, must immediately gain management. Allowing (or even planting) a controversial idea can help the instructor guide the students to consider outcomes. Such a restrained "hot moment" can lead to self-discovery. A "hot moment" that is started by one unaccustomed to handling such a potentially dangerous operation can quickly spread by the winds of angst into a "blazing hour," or even a "burned semester." When such an outbreak occurs, the professor has the responsibility to either put out the fire, or, when the opportunity arises, to take guardianship of the hot moment, use it, direct it, set up parameters, and allow it to do its excellent work.
Just remember that old Virgil, the one who started the whole thing, is still drunk in the deer stand. Get Virgil. He who started the fire without a way to control it needs "a good talkin' to."