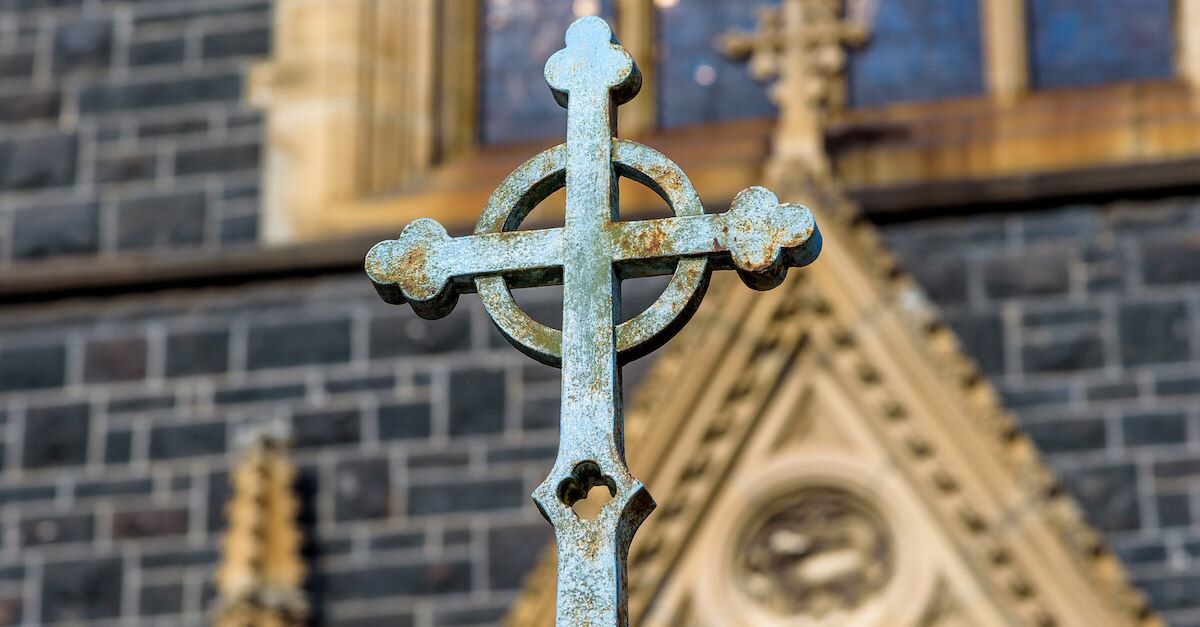 The presence of the People of God should bring joy: joy in our homes, joy in all kinds of circumstances, and joy in the city. Thus, Acts 8:1-8:
And there arose on that day a great persecution against the church in Jerusalem, and they were all scattered throughout the regions of Judea and Samaria, except the apostles. Devout men buried Stephen and made great lamentation over him. But Saul was ravaging the church, and entering house after house, he dragged off men and women and committed them to prison.
Now those who were scattered went about preaching the word. Philip went down to the city of Samaria and proclaimed to them the Christ. And the crowds with one accord paid attention to what was being said by Philip when they heard him and saw the signs that he did. For unclean spirits, crying out with a loud voice came out of many who had them, and many who were paralyzed or lame were healed. So there was much joy in that city.
Years ago, I was transformed by the Holy Spirit. When I learned that "by grace are ye saved through faith," I immediately began to happily share the glory of the grace of Jesus Christ with others. Joy and evangelism were forever wedded in my soul. Joy and evangelism is also what happened when a crisis erupted in Jerusalem after our Lord Jesus ascended into heaven. Read Acts 8:1-8 and note how it begins with terror and ends with joy.
Today there is still a clear and present danger for millions of Christians around the world because of their faith in Christ. Though threatened, the Church of Jesus Christ is triumphantly advancing, right on schedule, through the Cross of Jesus Christ and His paradoxical, glorious, upside-down way of making all things—even a heinous Roman cross and unprecedented persecution— work together for good. (Rom. 8:28)
The terror in Acts 8 caused what we see so often today in nations under persecution— diaspora. In that diaspora, something happened— evangelism. Acts 8:4 says, "Now those who were scattered went about preaching the word." The diaspora was not in vain. In fact, the terror actually drove the disciples of Christ out from home to the far reaches of the Roman realm. The traumatic events of Jerusalem, rather than driving people to despair, drove them to share the Gospel with the world. Verse 8 takes us to the city of Samaria, and it says, "So there was much joy in that city." Tragedy led to dispersion that led to the evangelizing of the common people and souls were saved, lives were transformed, people were healed, and the faith of the resurrected Jesus went forward through generations.
In my years as a minister, I have often witnessed the transformative power of Jesus the Lord. Pastors in India, whose families were attacked because of Christ, shared with me that their villages were experiencing persecution and joy. "We are seeing more people come to Christ with these trials. Joy has come upon our city." I stopped and prayed, "O God, grant me such joy!" I was also present in Albania when the "Wall" fell. A minister there, who had received daily beatings for refusing to curse Christ, showed me the knotted scar tissue all over his back as he smiled a toothless smile of inexpressible joy.
"All for Jesus!" he said. He guided me to the crumbled statue of a dictator who had attempted to completely remove Christianity from the nation. The priest wept tears of joy as a Presbyterian minister stood on the head of the dictator, the finest pulpit I have ever had, and proclaimed the Gospel of God to former captives of communism.
What I remember from my own conversion, and the witness to persecution in other parts of the world is this: God is building His Church and calling me to be a part of it. I learned this, also, from my Anglican friend from the Sudan. Pastor "K" told me of his experiences of suffering and how Christ used his beatings at the hand of radical Islamic terrorists to build up Christ's Church. He told of how he was able to share the Gospel only because of the trauma that human beings experienced. The Church is ignited, as it were, through attack upon it.
Thus, I should look at tragedy and remember God's involvement in humanity. He is not absent. He is there. This causes me to recognize that the Gospel of Jesus may be preached in the midst of tragedy and indeed the trajectory towards joy involves a necessary first step of speaking Christ into the midst of the trauma. Oh that I may have the passion for evangelism in the midst of trials that my Sudanese friend has. Oh that the passionate prayer of David Brainerd might become the commitment of my life as a minister of Christ:
"I care not where I go, or how I live, or what I endure so that I may save souls. When I sleep I dream of them; when I awake they are first in my thoughts…no amount of scholastic attainment, of able and profound exposition of brilliant and stirring eloquence can atone for the absence of a deep impassioned sympathetic love for human souls."
Then there will be joy in my heart and "joy in the city."