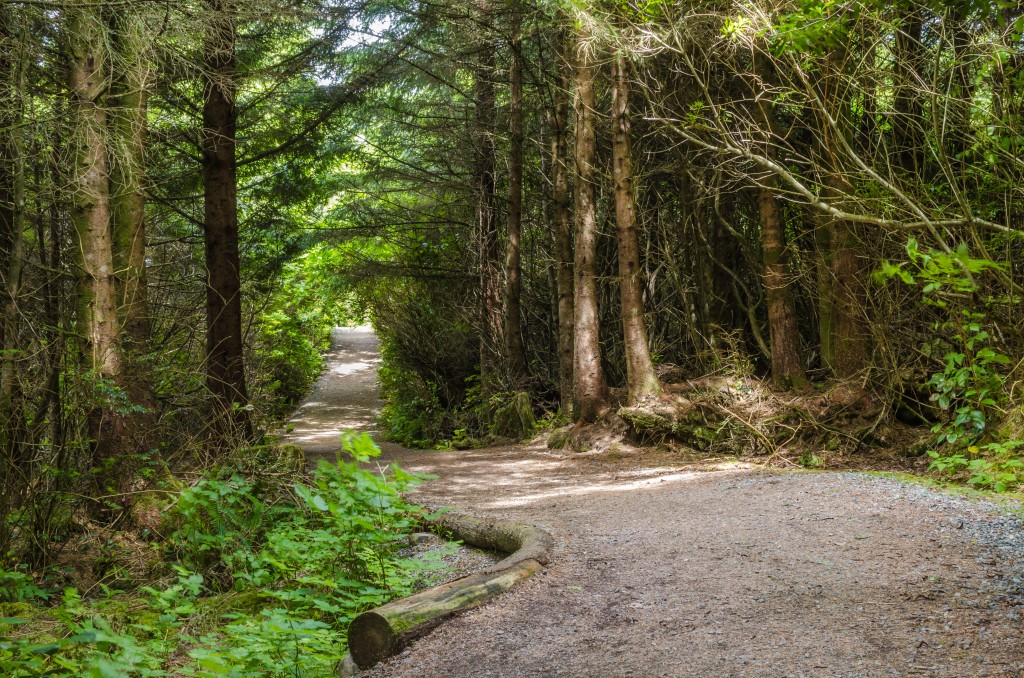 When I was a boy I used to have to clear cattle trails—narrow, well-worn, familiar, and necessary pathways through the woods—to allow the herd to make their way through the dense, undergrowth of our Southeastern Louisiana forests and come to green rye grass pastures. Gathering and hauling away storm-tossed Live Oak limbs and washed-up briar bushes—prime vacation destinations for the ubiquitous red fire-ant—was hardly an exercise in cognitive stimulation of higher learning, on its own, that is, but it was mandatory. Our very livelihood depended on getting our precious livestock to good pasture. Clearing brush on pathways was a family duty.
In a similar way, our best prospects for the future, in some sense and in many endeavors, always depend upon our students, infinitely more precious than my illustrative objects, getting to their own green pastures—the place of fertile, deep learning, theological reflection, and critical thinking. I call "getting them" to that place "guided self-discovery." The term is essentially Socractic in pedagogical outlook. Yet there is often "brush" to be cleared along the narrow path to the hallowed green-pasture of learning. The brush is not intellectual debris, per se, but generally more associated with the process of learning. The refuse of obstruction I speak of is often an accumulation of several factors-turned-barriers. Past learning failures, real or imagined, social pressures, low self-esteem, and, forbid the thought, even faculty intimidation, might converge into a gnarled, woody conglomerate that blocks that sacred moment we professors pray for; moments memorialized in unforgettably ordinary sentences: "Sir, I have a question about that ." Or, "May I ask you about this one point?" And sometimes even, "But what about…?"
Ah! The journey begins! Yet these first-steps to guided self discovery may be —are often—aborted by the mental visage of the debris in the trail. The forward movement to green pastures of higher learning stops before it can get started. So what do we do?
I commit to use the teaching concept called "buzz groups" (described below) to aid in student engagement with the lectures. I find the approach encourages participation by formalizing a forum for the students' latent questions, thereby making one's questions, observations, or critique, less personal, and, thus, more likely to be voiced. My philosophy of teaching is, again, essentially Socratic and I find this format is useful in initiating that necessary but sometimes daunting first-step into the dynamic path of guided self-discovery. Seeing that students "get through" the narrower parts of the sometimes treacherous trail that leads to deep-learning is a responsibility that we must assume. We must pay as much attention to the classroom processes as we do to the lecture. This involves clearing brush that impedes education. It is sometimes unglamorous work, but our livelihood depends on it.
You might say that taking the time to help students move forward to guided self-discovery by removing road-blocks along the classroom trail  is just our "family duty."
---
"One barrier to learning in lectures is teachers' belief that learning results from continuous teacher talk. For more reflective or introverted learners, or for those who process new information best by having plenty of time to mull it over and connected to their existing experience and stop of knowledge, periods of reflective silence or crucial. For such learners too much teacher talk mystifies and confuses rather than clarifies. Teachers need to learn the very hard lesson that silence does not represent a vacuum in learning or indicate complete disengagement. It signifies a different but often a significant and intense engagement with the topic of the lecture… There are various ways we can introduce helpful silence into our lectures. After every 20 minutes or so of uninterrupted lecture, we can call for two or three minutes of silent reflective speculation. During this time students are asked to think about the preceding 20 minutes and write down the most important point they felt was made, for the most puzzling assertion that was expressed, or the question they would like to ask. At the end of these few minutes of silent reflection, students can either spend a couple of minutes sharing their ideas in pairs or triads, or they can volunteer to speak these to the whole class, or they can write them down and pass them to the lecturer and have her read out a random selection. The next section of the lecture would then have these responses incorporated into its content.
The pairs or triads mentioned above or often referred to as buzz groups — small group set buzz with purposeful conversation at various times during the lecture. Buzz groups can be used at different points in a lecture. At the outset they can generate questions students hope will be answered in the lecture, perhaps based on assigned pre-reading. At the end they can be used as the vehicle for sharing individual responses …" (Brookfield, Skillful Teacher, 101-102; 2006).
Brookfield, Stephen. The Skillful Teacher: On Technique, Trust, and Responsiveness in the Classroom. San Francisco, CA: Jossey-Bass, 2006.