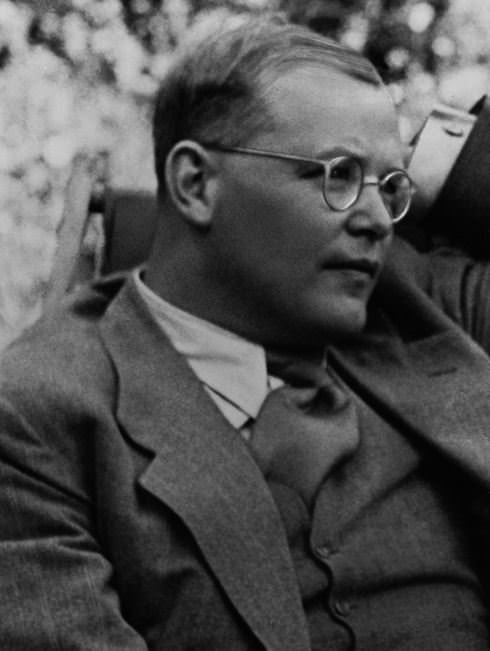 I came across a paper in my work as senior editor of the Chaplain Corps Journal that moved me greatly. An Army Reserve Chaplain wrote with remarkable beauty of pastoral ministry rendered to a prisoner in a military prison. During the pastoral visitation, the prisoner witnessed to the Gospel liberty that was unleashed from within him as he revealed the truth of a war crime. He confessed personal respensibility and guilt. The inmate spoke, then, euphorically, of how his initial confession to the Chaplain in private became not only cathartic, but public; empowering him to truth-tell before the world, no matter the consequence to himself. He had already experienced a hellish existence in his unrepentant state and he could not imagine a life more isolated than living with the poison of a lie. The Chaplain was moved to compose a personal, theological reflection about how confession, as a singular act of faith, became (for this non-Roman Catholic Chaplain) a visible reality of the Word of God. The Chaplain was reminded that while Martin Luther thought confession should (during the Reformation) be retained, for its many powerful purposes in human redemption, the Reforming Church taught otherwise. Others held that since the discipline of confession had no physical nature it, therefore, could not be a sacrament, like water in baptism or the fruit of the field and the fruit of the vine in Holy Communion. To this idea Dietrich Bonhoeffer offered a rejoinder: that confession had a very physical element, indeed: people. The prisoner, Dietrich Bonhoeffer, wrote,
In the presence of another Christian I no longer need to pretend. In another Christian's presence I am permitted to be the sinner than I am, for there alone in all the world the truth and mercy of Jesus Christ rule. Christ became our brother in order to help us; through Christ other Christians have become Christ for us in the power and authority of Christ's commandment. Other Christians stand before us as a sign of God's truth and grace. They have been given to us to help us. Another Christian hears our confession of sin in Christ's place, forgives our sins in Christ's name. Another Christian keeps the secret of our confession as God keeps it.[1]
I put the paper down and began to think. I do believe that confession to each other, especially to a Christian pastor, is most sadly underrated in Protestantism. I don't, personally, hold to a theology that places the act of pastoral confession as a sacrament, properly defined, but I am reminded again that pastoral confession is sacramental, experientially known.
[1] Dietrich Bonhoeffer, Life Together: A Prayer Book of the Bible, English Ed. ed. Geffrey B. Kelly, trans. Daniel W. Bloesch and James H. Burtness, DBWE vol. 5 (Minneapolis: Fortress Press, 2005), 109.