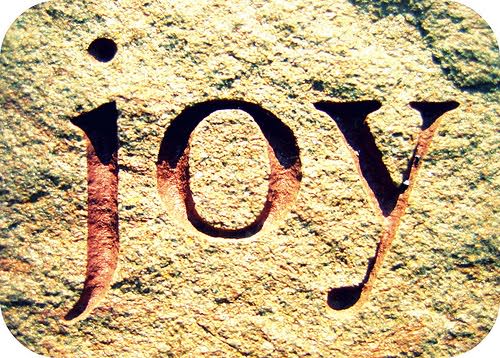 The introduction of Paul's letter to the Philippians begins not only with Thanksgiving but with a prayer for the believers in that beloved church. And within that prayer we are able to discern what St. Paul desired for the Philippians. He desired that they may know the joy of Jesus Christ by growing in him.
What are the marks of growth in Jesus Christ and in the Christian life?
Let's examine Paul's prayer in verses 8 through 11 and find the answer, which will bring us joy for living.
1. Growth in the Christian life is connected to someone who is praying for you.
The apostle Paul says in verse eight that God is his witness that he yearns for them with the affection of Christ Jesus. This is a remarkable revelation of the interior life and heart of the apostle Paul.
It is also a teaching from the Holy Spirit to each of us that we do not exist within the body of Christ alone but we are connected to each other. I am who IAM because someone has prayed for me. You are being sustained because someone is praying for you.
Many a young man and woman has traveled the prodigal road that I once traveled in my own life. During all the dark, faraway places where I traveled, both in mind, in soul and in body, the prayers of my Aunt Eva were ceaseless night and day. She was like the good father who waited for the prodigal son and ran to meet him. I will be thankful for the rest of my life for the prayers of my aunt and how God used her prayers to bring me to himself and to bring me to know joy.
There just may be a prodigal viewing or listening this moment. Someone is praying for you. Someone is yearning deep within their heart that you will come home to Christ, that you will come home to your Lord, that you will come home to the joy that seems so far away and yet is so near. You see, I can say without qualification that someone is praying for you. Why? Because the apostle Paul said he was praying for the Philippians with "the affection of Christ Jesus." What did he mean? St. Paul was referring to the ministry of Jesus Christ of whom the writer to the Hebrews said he ever lives to intercede for us. So I can say someone is praying for you: that someone is Jesus himself. Thus, our Savior himself models this truth: we grow in the Christian life through the nourishment of the prayers of others, even the prayer of Jesus for us.
Examine the scripture more closely. You will see that there is a second way that we grow in the joy of our faith in Jesus Christ.
2. Growth in the Christian life is connected to growth in your love for others.
In verse nine the apostle Paul lets the Philippian believers know that his prayer is for them to have a love, which will abound more and more. It is not only a love for God. It is a love for others. We grow as we love God and as we love other people.
I once had the opportunity to speak to a man who had not been to church in a long time. I asked him why. He told me that he loved God but he did not love the Christians. They had hurt him. They were hypocrites. And so forth. I assured him that I understood his dilemma. Christians do hurt each other. Christians can be as cantankerous as anyone else. However, Christians do not remain that way, unless their love ceases to grow. Unless they come to the point where they can begin to imitate the love of Jesus Christ who looked down from the cross and said, "Father forgive them, they know not what they do" to the very creation that was crucifying him. They will remain hypocrites. They will remain loveless. But when they realize that God's love was shed abroad for them, then they will be more long-suffering and gentle in their relationship with others. When they know "the affection of Christ Jesus," they also will begin to experience the expanding love of God inside their hearts for others.
Without this abounding love, churches cannot truly grow. Christians cannot truly mature. The love of God experienced in your own life is the only way that you can truly grow as a Christian. Why? Because to know that love is to begin to abound in your love for others. To abound in your love for others is to begin to know the joy of Jesus Christ. To know the joy of Jesus Christ is to mature as a believer. There is no other way. No commentaries, no sermons, no intellectual pursuits, can replace this one pulsating necessity: Love.
Pray tell me oh believer: how does your garden grow?
Now. Lest you think that growth in the Christian life is limited to love — though it must begin with love — we come to the second part of a verse nine. And this is the third way that a believer grows in the joy of God.
3. Growth in the Christian life is connected to growth in godly Wisdom.
St. Paul prays that the Philippian believers would grow "with knowledge and all discernment." Knowledge and discernment separated could mean the collection of factoids and data along with an intuitive ability to discriminate between what is best and what is not. However, that is not what we have in this verse. Knowledge and discernment are connected. This is not a prayer for a growth in mere intellectual data and ability to discriminate between right and wrong but is a prayer for those two words connected which means Godly wisdom.
Godly wisdom is the uniting of the knowledge of the Scriptures with the work of the Holy Spirit in love and faith, so that the product is a divine wisdom at work in the life of the believer and thus in the life of the local church.
The apostle adds to this in verses 10 and 11 that these things are being prayed for "so that you may approve what is excellent, and so be pure and blameless for the day of Christ, Filled with the fruit of righteousness that comes through Jesus Christ, to the glory and praise of God."
And this leads us to our final consideration, at least from this section of God's holy Word, about the growth of a believer:
4. Growth in the Christian life is concerned with our homecoming with Jesus.
Here is what I mean: the apostle Paul prays for love and knowledge and discernment for a purpose. The purpose is revealed in verse 10. He wants them to approve what is excellent in this life — that is to make godly choices in this life— so that their lives may be increasingly conformed to the image of Jesus Christ Whom they will soon meet at either his second coming or through the passageway of death. He prays in verse 11 that they may be filled with "the fruit of righteousness that comes through Jesus Christ to the glory and praise of God." We have a word for this in the Bible. It is called sanctification. This is growing in God's grace so that you are increasingly putting off the old man and putting on the new man. You are readying yourself in your mind and in your soul to meet the one who saved you.
Just the other day, my wife and I had been separated due to my travels for more than a week. When I returned home, she was actually gone. So, I readied the house for her return. Men, you know exactly what I mean! I cleaned the kitchen. I straightened up the living room. I picked up all the clothes that I dropped on the floor and placed them in the laundry basket. I saw to rearrange the closet, which was in shambles. And even more than that: I bathed, shaved, put on my favorite Bay Rum aftershave, combed my hair, and dressed myself so that I would hope that I would appear attractive to her — at least with what God gave me to work with! I went to great effort to do all that in order to meet her again.
Through the Spirit's Word through Paul, this is what I am praying now for you: that you may grow in the grace and knowledge of our Lord Jesus Christ and that you may grow in your own life, Being conformed to his image, preparing your house, if you will, in order to meet the one you have been longing for all of your life.
Conclusion
So we have learned that growth in the Christian life comes from others who are praying for us, abounding in our love for others, cultivating godly wisdom, and preparing our lives to meet Jesus Christ, or growing in holiness of life.
There is a song – a hymn – that I used to sing as a little boy. When I became a pastor I chose this hymn many times for our congregation to sing. I am thinking of that hymn now as I prepare this message and bring it to you. This is the hymn:
"More about Jesus what I know, more of his grace to other show; more it is saving fullness see, more of his love who died for me. More, more about Jesus, more, more about Jesus, more of his saving fullness see, more of his love who died for me."
And that, my dear friend, is the secret to growth in the Christian life: more of Jesus in you. That was Paul's prayer for the Philippians and that is God's desire for you.